Psilocybin-Assisted Retreats

Live a More Purposeful and Meaningful Life
Discover a revolutionary approach to your mental health with a legal psilocybin-assisted retreat
Your Authentic Self Awaits
We begin with purpose: open to learning more of what it means to be whole, healthy and compassionate towards ourselves and others
At MycoMeditations we blend modern research and methods with traditional frameworks. Our team of skilled therapists, and deeply experienced psilocybin mushroom facilitators will help you connect to your own healing potential.
Your adventure in self-discovery takes place in the awe-inspiring setting of Jamaica, where your experiences may be extended and enhanced by the natural beauty of the environment, and culture around you.
Our team has a long-established history in Jamaica. You will find a sense of belonging in our safe, supportive environment, and will learn pragmatic approaches to self-development from your mushroom experiences.
Explore what hundreds of people just like you have found to be an effective way to alleviate suffering from anxiety, depression and trauma with a MycoMeditations psilocybin-assisted retreat.
Take the first step today!
When it comes to well-being, modern research is proving what traditional societies have always known, and what we at MycoMeditations have been seeing for years: mushrooms can bring a deep and lasting change to our lives.
Our testimonials speak for themselves:

"I honestly couldn't have "broken through" the traumas I discovered without their support and compassion…The world would be a better place if everyone could access this therapy."
- Laura C., UK
"I came to the retreat to treat my depression and I was not disappointed. The caring team led by Eric safely guided me to a place where I could become aware of and then process some issues.
I would be remiss if I didn't acknowledge the great effect that the other participants had on my trip. I don't think a solo trip without the group discussions would have been as beneficial. Psilocybin really can help you if you are open to it."
- J., Chicago, IL
"MycoMeditations was the best week I have had in, well, feels like forever. Eric knows what he is doing, and he very clearly cares about the people who travel to his place in Treasure Beach in search of a life-changing experience. I had a lot of fears going into this and none of the things I worried about happened. Instead, I found a peace and joy that has long eluded me."
- M.C, UK
"My friends were referring to our upcoming retreat as the "trip of a lifetime"... I would describe our actual experience as either meeting – or exceeding – even that high bar!"
- Andrew B., Tewkesbury, UK
"Our group leader Justin is a seasoned voyageur. He knows well the psychedelic landscape, and how to respond to all manner of demands. If you are going where no man has gone before, he's the guide you want at your side. Like Kit Carson in the Rocky Mountains, he's probably been there before. He has a command of the psychedelic literature and understands Jung's map of the psyche."
-Lance W, Manitou Springs, Colorado
"I have been in the healthcare profession for 15 years. I know of no therapy, drug, procedure or surgery that saves so many lives so quickly. My week at MycoMeditations gave me tools to deal with paralyzing depression, anxiety, addiction, poor self esteem and anger."
-Skipp, (Nurse)
Who Will Find Psilocybin Helpful?
Will my mental health ever improve?
I feel stuck and can't see my way out of it, what else can I do?
What other mental health treatment options are available beyond conventional methods?
Are there other ways to deal with my depression and anxiety?
I feel paralyzed by trauma, how will I ever be free of this?
Am I destined to take pharmaceuticals for the rest of my life?
How can I grow in a way that will allow me to be myself and connect with others authentically?
How I can I reclaim my sense of joy, passion and vitality in life?
Guests at MycoMeditations come from all walks of life for many different reasons. Have you ever asked yourself…
If you face any of the above challenges psilocybin could be of help to you. Mycomeditations is a compassionate and judgement-free space. If you have any other questions or would like to discuss your retreat options Contact us.
The MycoMeditations Experience
Multiple Psilocybin Sessions
Individual responses to psilocybin vary. Multiple sessions allow you to ease into the experience, and provides you with more than one opportunity for a breakthrough.

With each session you will have opportunities for insights and cathartic release that otherwise may take years to reach through conventional therapies, if at all.

Growth and Transformation
Our staff, therapists, and facilitators will support you throughout the week and encourage you to explore, articulate and integrate your experiences.

We have found the group setting is a powerful catalyst for personal growth. Guests leave the retreat with amazing bonds and meaningful and lasting friendships.

Natural Beauty and Comfort
We provide a range of accommodations that will bring you close to nature in beautiful Jamaica. Explore the Caribbean coastline, visit local waterfalls, and sample authentic Jamaican cuisine.

Integration and Lasting Benefits
After you return home, we can support you in sustaining continued benefit. If you require additional support afterwards our team integration specialists and therapists can be available by appointment.

Test the waters…
We start with lower doses, allowing guests to get comfortable with how Psilocybin impacts them uniquely. We often find a first session "clears the way" for further exploration, and allows us to tailor subsequent doses based on individual sensitivities.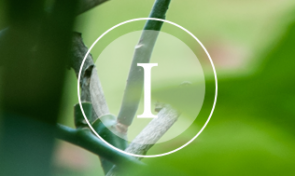 Jump in and explore…
We offer higher doses for deeper work work. For some guests this can be a breakthrough session where facilitators offer vital support. For others this may be a session that further defines their relationship with Psilocybin setting the stage for continued progress.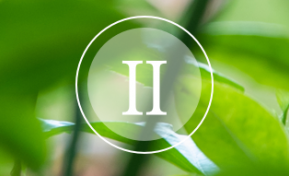 Going further…
In this third and final session, guests may take higher or lower doses depending on individual progress made throughout the week. This can be a time to push boundaries further or take a step back and consolidate insights from previous sessions.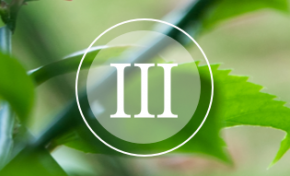 The MycoMeditations Difference:
A Multi-Dose Psilocybin Protocol

The community of Treasure Beach and surrounding villas provide an ideal location for your experience. We think you will discover why many guests enjoy our rural location for its glorious sunsets, unparalleled star-gazing, and quiet, tranquil setting.
3 psilocybin sessions over the course of 7 nights
Retreats with different accommodation levels
Montego Bay Airport transportation services in Jamaica (pickup and drop-off)
Daily authentic Jamaican meals for breakfast and lunch or dinner
Follow-up phone or video integration call
Introduction to the MycoMeditations network of integration therapists post-retreat
Let your healing adventure begin!
MycoMeditations seeks to provide each guest, no matter where you are in life's journey, with psilocybin experiences that can enrich your life.
Change your life and perspective in just 7 days

© 2019 MycoMeditations. All rights reserved.